Steep Hill Labs Expands to Pennsylvania, Washington, D.C.
Last week, Steep Hill Labs, Inc. announced plans to expand on the East Coast, including licensing for laboratories in Washington, D.C. and Pennsylvania. The cannabis testing company now is operating or developing in seven states, the District of Columbia along with an official arrangement with a research university in Jamaica, according to Cathie Bennett Warner, director of public relations at Steep Hill.
The same team of physicians that oversees the Steep Hill laboratory in Maryland will operate the Pennsylvania and D.C. labs. Heading that team is chief executive officer Dr. Andrew Rosenstein, chief of the division of Gastroenterology at University of Maryland Saint Joseph Medical Center and assistant clinical professor of Gastroenterology and Hepatology at the University of Maryland Medical Center. Dr. Rosenstein has been recognized by Baltimore Magazine as a top doctor in the Baltimore area, according to a press release.
According to Dr. Rosenstein, they want to provide accurate clinical results for trials with patients using cannabis. "All clinical trials will require a competent, credible and reliable lab partner and that is what we are bringing to the field- and that is why we are working with Steep Hill," says Dr. Rosenstein. With team members having backgrounds in pathology, molecular diagnostics, clinical chemistry, microbiology and genetics, it should come as no surprise that they plan to participate in clinical research.
Dr. Rosenstein's vested interest in cannabis safety stems from prior experience with his patients using cannabis. "Over the past five years, we have seen an increased number of patients using cannabis, particularly for managing the side effects of Crohn's disease and cancer treatment," says Dr. Rosenstein. "They would bring it up to us and at the time I didn't know much about it, but anecdotally it's really clear that a lot of patients have great responses to it." Not knowing much about the preparation or safety of cannabis at the time led Dr. Rosenstein to advise patients to be very careful if they are immunocompromised.
"When a patient is immunocompromised, a bacterial or fungal infection can be lethal, so because we had patients using cannabis, we wanted to make sure it was safe," says Dr. Rosenstein. So when Maryland legalized medical cannabis, Dr. Rosenstein and his team saw the need to protect patient safety and Steep Hill was a perfect fit. "We really didn't want to reinvent the wheel so we looked for someone to partner with," says Dr. Rosenstein. "Steep Hill has the best technology and the best credibility and we didn't want to compromise on quality and safety issues. They felt the same way so we partnered with them and culturally it has been a great fit."
The new laboratories plan to offer a similar range of services that are offered at other Steep Hill labs, such as rapid potency testing for THC-A, ∆-9-THC, CBD, CBD-A and moisture. But Dr. Rosenstein sees clinical opportunities in the East Coast medical hubs. "We want to provide the testing component for studies, providing clinical reproducibility and consistency, and those are the things as a top-notch lab that we are interested in doing."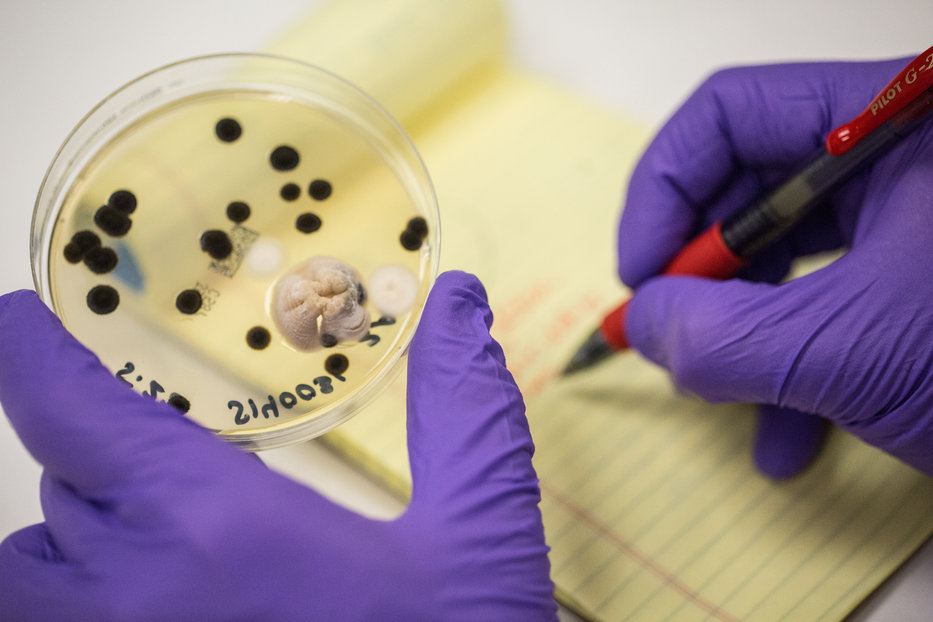 With a physician-led group that has experience in molecular diagnostics, partnering with Steep Hill is about being medically focused, according to Dr. Rosenstein. "First and foremost, this is about patient safety." Because of that, he emphasizes the need for required microbiological contaminant testing, particularly because of his experience with patients. "If you're a cancer patient and you get a toxic dose of salmonella or E. coli, that can kill you, so testing for microbiologic  contamination is of the highest priority."
According to Warner, bridging the medical cannabis science gap with Steep Hill's professionalism and experienced doctors practicing medicine is a big deal. "We are working very closely with their medical team to make sure these standards are medically superior," says Warner. "To have these doctors with such a high level of knowledge in medicine working with us in cannabis analytics is a breakthrough."
The post Steep Hill Labs Expands to Pennsylvania, Washington, D.C. appeared first on Cannabis Industry Journal.