British Barristers Take On Cannabis "Novel Food" Regulation In Brussels
The first thing to understand about the significance of the British barristers now challenging the EU's classification of hemp extracts as a novel food is that this is like jumping into the middle of an action adventure by coming in at the second act. In other words, you miss the introduction and the first couple of car chases.
That said, this action movie also features a cannabis-flavored plot. Those used to the maddening hair splitting now going on just about everywhere as the industry gains legitimacy, in other words, are familiar with the larger story line.
Here are the "CBD Cliff's Notes."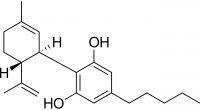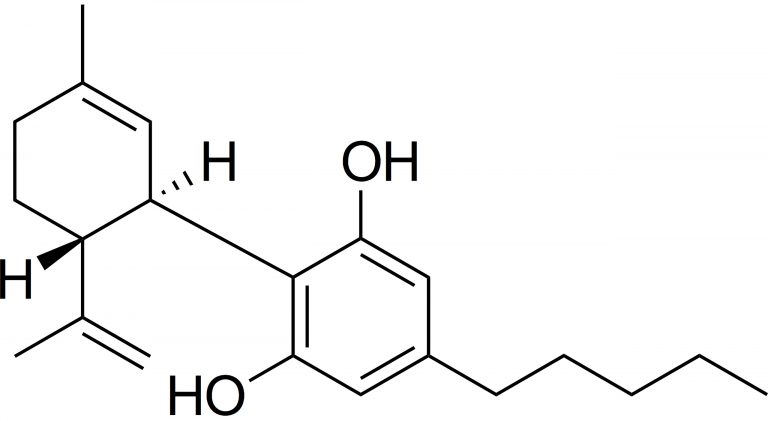 It is highly significant that a major British cannabis trade organization, the Cannabis Trades Association, hired a leading law firm in London to go sue the EU over its recent decision to lump all CBD extracts into the same "novel" distinction. Up until now, only CBD sourced from cannabis had fallen prey to this strange regulation. Thus, the lawsuit. No Brexit themes involved. Yet. Although that too will play a role in all of this.
What Is This Really About?
If those in the CBD business are honest with themselves, the real reason for this segmented part of the cannabis industry to even exist in the first place is the race, desire and need to actually be allowed to operate in relative regulatory peace. No matter what the battles are on the THC front. CBD has been seen as a result, pretty much since the beginning of the new age of legalization, as the "safer" political and market entry choice by those in regions such as U.S. southern states and the burgeoning, can't-wait-to-be-off-to-the-races, market in Europe. See the new federal hemp legalization bill in the United States as Exhibit A.
However, in Europe this has run into more than a few problems since the Swiss put "low THC" or "Cannabis Lite" on the map more locally. Starting with the whole discussion about licensing in general. And then, even more confusingly, about what to actually classify the plant. Especially when it is used in food and cosmetics as opposed to "medicine."
Specifically, where does the cannabis plant in general, let alone its individual components, really fall when it comes to regulated human consumption?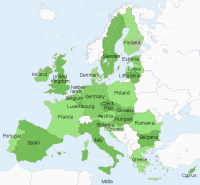 For the time being- read last year when the industry in Spain was facing police busts over CBD cookies on the shelves at health stores- the conventional industry wisdom was that this whole furore was "just" over the use of concentrates, tinctures and other products made from cannabis-sourced CBD. However, given the noise that Austria managed to make over Christmas about the entire "licensing" issue (namely who has the right to produce, sell and package even CBD as a cannabinoid no matter where it is sourced), the EU also moved all CBD products and tinctures- even those made from good old hemp- into the novel food category.
This means in effect, that even CBD extracts produced from the hemp plant (which is actually the majority of such product in Europe) must now be regulated as a "novel food" too. Even though in poor old hemp's case, it is certainly the case that health food nuts have been consuming the same in Europe long before (and certainly after) standing EU "novel food" regulations were put into place back in the late 90's.
Thus, the lawsuit, launched from a country unsure of whether it will even be in the EU post-May (either the month or the current PM).
According to the EU at least for now, CBD itself is a "novel food" no matter from where it is sourced. And that, according to not only science but food history is an absolute fallacy.consumer safety, from factory to pharmacy or farm to table, is never far from the discussion
Likely Outcomes
Those who were hoping that CBD would remain unregulated in the EU should think again. It is highly likely that what will happen is that CBD production licensing is in the cards and just about everywhere. Think GMPs but with a consumer-food twist.
While indie producers might groan at the prospect of fees and licensing procedures, remember this is Europe. And consumer safety, from factory to pharmacy or farm to table, is never far from the discussion.
While this lawsuit, in other words, is likely to make the EU think more closely about regulating CBD in general, what is most likely to happen is that entire enchilada will be lumped under a regime to insure that high quality production, particularly of crops bound for consumption, is also extended to anything that ends up in either a food or cosmetic product.
CBD Producers Have To Keep Current On Regs
Given the current murkiness that exists, in other words at this point across Europe, in every country and for every CBD product, exports here from other places are still not a great idea.
There are labeling, licensing and of course, ultimately legislative issues that are all still in flux. And while the outcome of the lawsuit might eventually regulate and standardize things, the idea that a license-free CBD production industry is clearly now dead in the water.
The post British Barristers Take On Cannabis "Novel Food" Regulation In Brussels appeared first on Cannabis Industry Journal.